Skip to Content
I-CAT Cone Beam Computed Tomography (CBCT)
The I-CAT Cone Beam Computed Tomography (CBCT) has revolutionized dentistry by improving diagnoses of oral diseases such as oral cancers and infections related to the teeth and oral structures previously difficult to see with traditional dental radiology. Diagnosis and treatment planning, using CT imaging is made safer and more predictable resulting in enhanced treatment outcomes for our patients.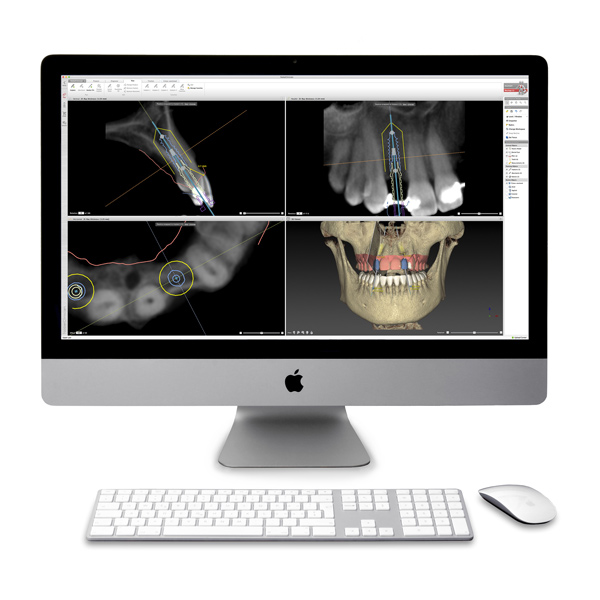 3-D Implant Planning & Guided Surgery
Implant surgery has never been more predictable and easier for patients with the 3-D Implant Planning and Guided Surgery software from Nobel Clinician. Utilizing 3-D CT images, implants can be custom planned for the specific bone volume of each patient allowing full visualization of the facial structures. In some cases, guided surgery is used in conjunction with a 3-D printed mouth guard that is made, allowing a precise transfer of the planning in the software to the patient, reducing treatment time and post-operative discomfort in a predictable manner with the final restoration in mind.
3Shape Trios Intraoral Scanner
The Trios intraoral scanner receives rave reviews from our patients due to its relaxing and quick process as compared to methods used in the past that were very uncomfortable. Through the advancements in dental technology, the accuracy of digital impressions consistently produces a much better fitting restoration. This cutting-edge, highly refined accuracy also minimizes the need for remakes and as a result, patients appreciate fewer trips to the dental office. Additionally, with the image of the patient's mouth projected on the digital screen, they can see and learn about their dental needs during the consultation.
Gag-Reflex: An outstanding benefit using 3D digital color impressions is for our patients who struggle with gag-reflex during treatment. Our highly skilled dental specialists, with extensive hours of training in intraoral scanning, can now eliminate gag-reflex responses during the impression scanning process due to this advanced technology.
Providing You State-Of-The-Art
Dental & TMJ Treatment